Our two bedroom cabin sleeps up to six people, and has spectacular views over the Rhinog mountain range.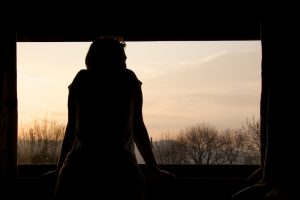 There's a huge west facing balcony, complete with barbecue, which is perfect for catching the afternoon sun. The cabin is right on the edge of the site so remains quiet even at peak times. There's a sense of isolation here, even though the shop and site-reception are just around the corner.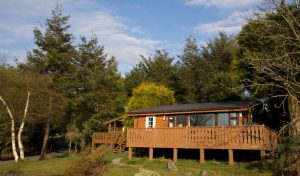 As well as the many local attractions to keep you entertained, we've a whole range of books, DVD's, videos and gadgets for your enjoyment.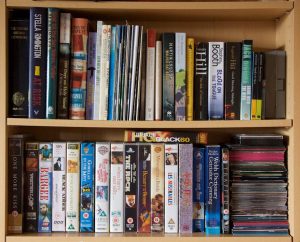 If you find yourself with some spare time, even after seeing some of the things to do here, or if you fancy a quiet night in, both of our cabins are equipped with Sky TV (we recommend you bring your own sky viewing card if you want to see more than the freeview channels though).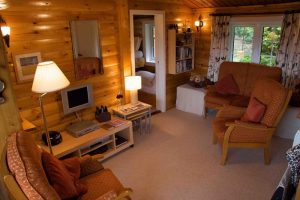 The kitchen is fully equipped, all cutlery and utensils are provided. For cooking, there's an electric oven and grill, with four electric hobs, a microwave, kettle and a toaster.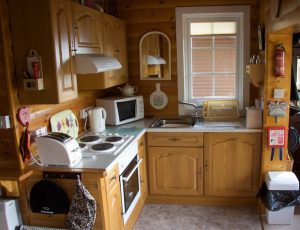 The master bedroom has a double bed, with a single bed over. In the second bedroom there are two bunk-beds and in the sitting room, there are foam mattresses.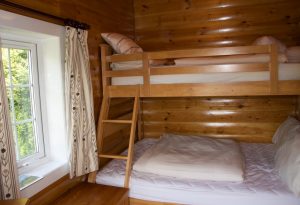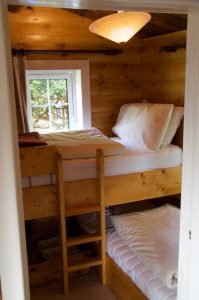 The bathroom comes with a nice hot, electric shower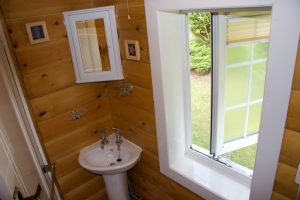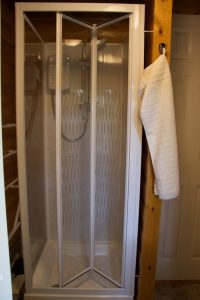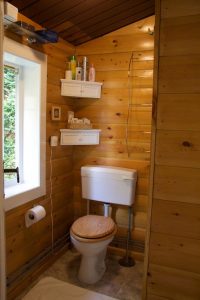 The two-bedroom cabin is a great place to relax. It can be a wonderful, cozy romantic setting in the darker winter months but also a welcoming family getaway in the summer. You'll love the feel of the place. We hope that you make yourselves at home and enjoy it as much as we do.
If you would like a bigger cabin, check out our three bedroom cabin